Most people imagine ripping across tracks and plunging when they think about dirt bikes. This is absolutely true, but what happens when winter arrives?
When there is snow, many riders cancel their riding plan. But you don't need to cancel your plans as there are many dirt bikes available for snow.
Snow-ready dirt bikes are light and strong. According to many riders, lightweight bikes with 450-550cc engines are the best options for snow bike riding.
Choosing a proper bike for the snow should be based on your age and experience.
For kids, a lightweight model is ideal for speeding up hills, while heavier riders may prefer a larger one for comfort. However, you should not forget that the weight of your bike will determine the durability of your new snow tires.
Related: Best Dirt Bikes for Adults
Here in this article, we are going to share the 5 best dirt bikes for snow riding which are ideal for both experts and beginner riders.
5 Best Dirt Bikes for Snow Riding
| Dirt Bike Model | Engine Size | Power |
| --- | --- | --- |
| KTM 450 XC-F | 449.9cc | 52 hp |
| Husqvarna FC 450 | 450cc | 63 hp |
| Yamaha YZ450FX | 450cc | 53 hp |
| Kawasaki KX450f | 449cc | 52.4 hp |
| Honda CRF450R | 449cc | 55.2 hp |
*All these bikes are snow convertible.
1. KTM 450 XC-F Dirt Bike – The Best dirt bike for snow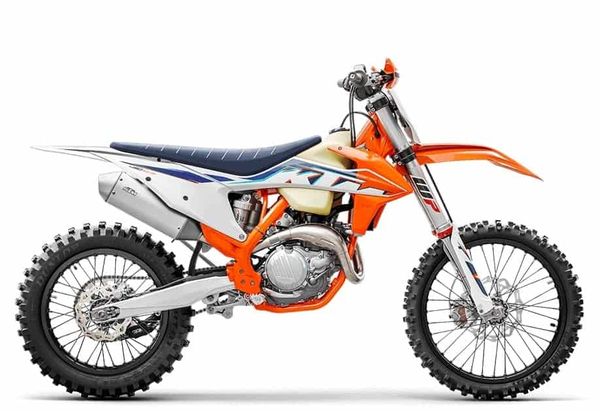 Engine: 449.9cc, Four-Stroke
Power: 52hp
Weight: 222.6lbs
MSRP: $10,999
The compact 450 cc engine is the main feature of the KTM 450 XC-F. It is equipped with the latest electronic fuel injection and engine management technology, and this gives it tremendous READY TO RACE capabilities in snow. KTM 450 XC-F is the best dirt bike for snow.
The resulting power output is unmatched, and it's designed to dominate the field and win races. The 450 'XC' is equipped with a wide range of suspension options, including adjustable dampers to optimize handling and traction.
The 450 XC-F has a 450 cc SOHC engine, which delivers massive amounts of power. This machine features an advanced electronic fuel-injection system and the latest engine management technology.
This means that the 450 XC-F is ready to take on any trail, allowing it to take the win in any race. It is a versatile machine that's ready to race on the dirt and prove its worth.
The 450 XC-F is a powerful off-road weapon that can rip through almost any terrain. The compact SOHC engine produces explosive power and smooth, dependable performance.
The XC-F shares 95% of its parts with the championship-winning KTM 450 SX-F motocross bike.
In fact, it's the only dirt bike with such a powertrain and performance potential.
The KTM 450 XC-F offers an improved suspension and more power than its predecessor. It is ideal for off-road riding and cross-country Grand Prix racing.
2. Husqvarna FC 450 dirt bike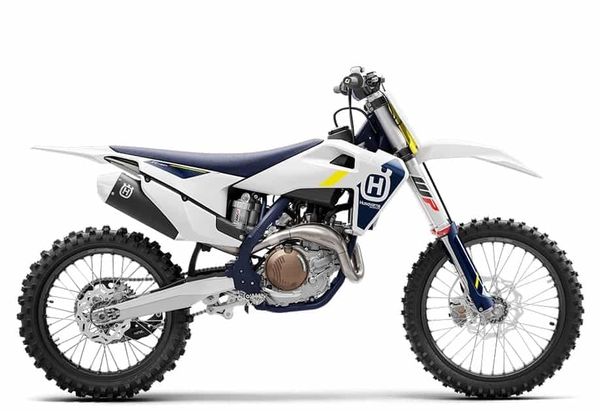 Engine: 450cc, Four-stroke
Power: 63hp
Weight: 222.7lbs
MSRP: $10,399
The FC 450's handling is impressive for snow riders. It's easy to control and features a smooth leg area with no bulky areas. Its DDS clutch with Magura master cylinder provides a strong, predictable feel and is durable and reliable.
The Husqvarna FC 450 4.5's rider comfort is unmatched by any dirt bike.
The FC 450's high horsepower engine makes it easy to maintain. The chassis is easy to control, and it has a surprisingly light clutch action.
Whether you're an experienced rider or a complete beginner, you'll appreciate the FC 450's comfortable seat and adjustable handlebars. Its low seat is comfortable for all sizes and makes for a safe and fun dirt bike.
The FC 450's high horsepower engine produces plenty of power.
The FC 450 is a great choice for first-time riders, as it can be ridden by both experienced and novice riders.
This lightweight, tractable dirt bike has a powerful engine that delivers a smooth, linear power delivery.
The FC 450 is a great choice for those looking for a dirt bike that can meet all their needs. Its wide powerband and good chassis make it a good choice for a beginner rider.
The KTM Group made this dirt bike, and it's a great choice for both novices and experts. A well-made Husqvarna FC 450 is a fun addition to any family.
The SOHC engine offers massive peak power at 59 lb (26.8 kg). The FC '450 has the lightest weight and the smoothest power delivery.
3. Yamaha YZ450FX dirt bike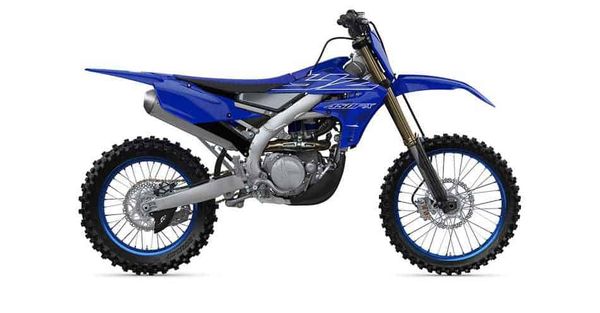 Engine: 450cc, Four-stroke
Power: 53hp
Weight: 236lbs
MSRP: $9,899
The Yamaha YZ450FX snow dirt bike has a new frame and a more powerful engine. The frame is made from lightweight aluminum with precisely tuned flex characteristics to provide the ultimate combination of cornering performance, traction feel, and bump stability.
The YZ450FX has KYB coil spring-type forks and a compact rear shock that work with new pads and discs to provide the best-in-class braking.
This snow dirt bike has a comfortable seat and good cornering ability. The chassis is solid and has an aggressive feel. When riding off-road, the YZ450FX is a full-on competition bike. That's why it is one of the best dirt bikes for the snow.
The YZ450FX's performance is unmatched by the other four-stroke motorcycles. It features a 2.3-gallon fuel tank and a kickstand. The engine also features a high-performance braking system, which includes a front calliper with aggressive pad compounds and a rear-mounted intake system.
It has an aluminum bi-axial beam frame and a redesigned exhaust and intake tract.
The Yamaha YZ450FX dirt bike has many features and is one of the most powerful bikes on the market. It produces more power than the WR450F, and it breathes better and is more efficient.
The Yamaha YZ450FX dirt bike is designed for closed-course racing and has a streamlined body and a massive 2.15-gallon fuel tank.
It is equipped with a reversible clutch and dual-clutch brakes. It also comes with a kickstand and GNCC-specific ECU settings.
4. Kawasaki KX450f dirt bike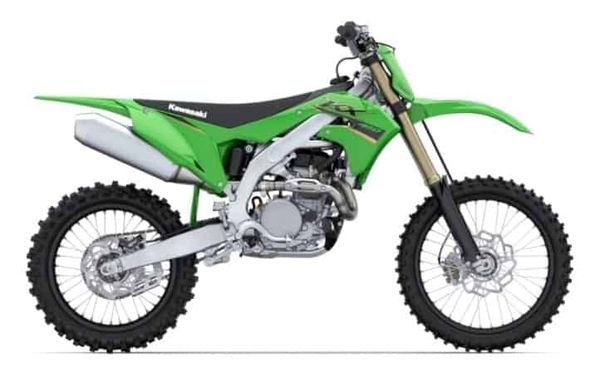 Engine: 450cc, Four-stroke
Power: 52.4hp
Weight: 232.7lbs
MSRP: $9,599
The new Kawasaki KX450F dirt bike has a surprisingly high number of features. The main one is the Launch Control system. This helps to prevent wheel spin during takeoff.
The new KX450F has an outstanding suspension. The front and rear shocks are both adjustable. The seat and handlebars are also adjustable. The seat is comfortable and adjustable.
The tank is spacious and features a large storage compartment. The KX450F's exhaust makes a barking noise while rolling through pits. It's a bit noisy to other riders, but it's worth noting.
The suspension system is excellent. It's not the lightest bike, but it's a comfortable feel. The rider will have to get used to the improved braking system and brakes.
The KX450f also comes with an impressive set of wheels. The newest KX450f dirt bike is equipped with the latest Showa TAC air fork and a host of electronic features.
Its new styling is also impressive, but it's the engine that sets it apart. If you're looking for a dirt bike with a high number of features, the Kawasaki KX450f is an excellent option.
The suspension is the best in the class. Despite its lightweight, the KX450F doesn't feel as if it's on steroids. This bike is designed for racing, so it's not a good choice for people with a fear of heights.
This snow dirt bike is a great choice for those looking for a dirt bike that can handle the mud and ruts. Its air fork and balanced engine are some of its most notable features.
5. Honda CRF450R
Engine: 449cc, Four-stroke
Power: 55.2hp
Weight: 230lbs
MSRP: $9,599
The new Honda CRF450R has a streamlined design, fuel injection, and a 22mm triple-clamp offset to improve its handling. It also features a new motor design, which was inspired by the racing world.
The CRF450R delivers powerful torque at low cylinder rpms. The airbox is easy to access using a single side panel bolt. The high-quality Showa suspension is one of the most important parts of the chassis, and the CRF450R boasts a level of refinement and sophistication that is hard to match.
The Honda CRF450R does not use a wheel-speed sensor, so it does not interfere with the rider's feel for the throttle.
It uses a sensitivity sensor to monitor engine performance and detects a change in rpm.
Honda CRF450R comes with three different settings, which are helpful depending on the terrain you're riding on. When riding on a snow road, the Honda CRF450R is ideal.
Its lightweight design made it the class's lightest model for a short while. The bike's traction, however, has fallen behind the CRF450R's engine power, but it is still the most customizable.
A 449cc Unicam engine and twin-spar aluminum frame, premium long-travel suspension, and a quiet muffler are just some of the features found in the 2022 CRF450R.
How to Choose the best dirt bike for snow
Whether you ride on trails or open terrain, dirt bikes for the snow will give you the same level of thrill and excitement that you get from mountain biking.
The softer snow on trails allows you to turn faster and enjoy the stability and turning power of a motorcycle. In addition to the softer snow, riding on the open terrain can be a great way to work on your skills.
You can also take advantage of the extra space that you get with a dirt bike. It is possible to make huge jumps and deep snow carving.
To prepare your dirt bike for riding in the snow, you'll need to modify your tires for traction.
If the snow is deeper than your tires, you can consider adding a snow-shoe-like shelter for your dirt bike. In addition to the snow tire, you'll need to modify your suspension for the icy conditions.
Finally, you'll need to purchase a special helmet and gloves. A winterized helmet and a good pair of gloves will help you stay safe on the ice and snow.
A thick crust of snow over the ground makes for a smoother ride. It's best to stay off the snow's surface because the risks of hypothermia or frostbite are higher in this case. As a result, it's best to stay home if you have to stop for a while.
Features to Look in dirt bike for snow
The most important feature of any snow bike is suspension. It is critical to make sure that the snow tires are in good condition. The best suspension systems have independent front and rear shocks.
The front end of your dirt bike should have adjustable footpegs for a smoother ride. Another important feature is a telescopic handlebar. It's not enough that you can reach the back of the snow mogul, you'll have to adjust your driving style.
Also, choose higher horsepower and a lightweight bike for snow.
Can you ride a dirt bike in the snow?
Yes, with a proper snow dirt bike, it is possible but you have to make sure tires are studded and that your motor is well protected against wet snow.
What are snow dirt bikes called?
Snow bikes are modified motorcycles designed to run in snow. They have been around since before the Second World War, but are only recently becoming popular.
Riding a snow bike is fun. It's not like riding a dirt bike or a snowmobile, but it's a lot of fun, and it's different from riding a dirt bike or a snowboard. You'll use the same principles to control a snow bike as a motorcycle, but you'll learn to turn. Using your body weight to steer a snow bike will improve your balance and stability.
How cold is too cold for dirt bike?
The answer to the question "How cold is too warm for riding a dirt bike?" will depend on the rider and the conditions. Riding in cold weather will require special gear and a warm-up. While it is not advisable to ride in temperatures below freezing, most dirt bikes will survive.
Before riding in the cold, you should first learn to jet the bike. The carburettor must be set to optimal jetting to ensure that the engine will start. This involves richer fuel in the mixture than in warm weather. The colder the air, the greater the amount of fuel you must add. The more fuel you add to the mixture, the better. Make sure to check the oil levels every few days to ensure they are right.
While riding in the cold is not recommended, it is possible to get a few hours of practice in. It is also important to remember that the gas in your dirt bike can freeze when the temperature dips below zero. It is also important to have studded tires on your bike. This will prevent you from losing traction on slippery surfaces. If the weather is too cold, consider purchasing a winterized motor and winterizing your machine.
When You Need Studded Tires or Snow Tires?
If you plan on riding in ice rather than snow, consider purchasing studded tires for your bike. While these tires can be noisy, you will appreciate the extra grip they offer. For winter conditions, you may need both. Just keep in mind that studs can wear out quickly when exposed to asphalt and pavement. You should also check the tire pressure to make sure they don't catch or blow out.
Studded tires are great for extreme winter conditions. They will increase your grip on ice and hard-packed snow, but they can reduce traction in other conditions.
If you live in a region where snow is a problem, you can choose to use a non-studded tire for your road trip. If you don't need a snow tire for your bike, consider non-studded snow tires.
Conclusion
One of the best dirt bikes available today is the Kawasaki KX 450. This compact, powerful engine is a great choice for riding in the snow. The Kawasaki has a reputation for being the best snow bike on the market. Those who ride on a dirt bike in the snow report excellent traction and safety while riding in the snow. The Kawasaki KX 450 also has a lot of horsepowers and is great for riding on fields that have snow.